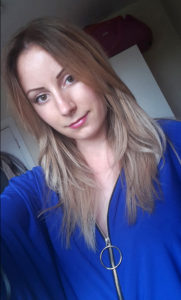 Hi! My name is Melinda Foor Hungarian Nail Artist with 10 years experience. I decided to come to London in 2012 to improve my work and to gain more experience. 
I work with a traditional, professional European technique. I don't use tips, because of health issues. If the nail technician affixes the tip in the wrong way it can form an air bubble between the natural nail and the tip. This way water can flow in and fungus or alga could arise. I put a special nail form under the natural nail, that's how I lengthen and build the nail. This way I can make any type of nail shape perfectly and the nail extension will become more stable and more healthy for the natural nails.
Newly developed Hybrid Gel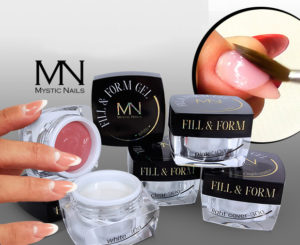 Its unique composition combines the finest qualities of the gel and the acrylic material. Flexible just like the gel, cures in UV/LED lamp. Durable, super strong like the acrylic and odorless.
Competition results
2014 Nailympia London: 1st place in stiletto category and 3rd prize in salon category Division 1 (beginner)
2015 Nailympia London Team Category: Winner Dream Team Division 3 (master) with Eva Darabos, Madelene Wolf, Anamarija Saric, Micaela Wallgren and Linn Kristin by my side. The Dream Team brought 4 bronz, 3 silver, 7 gold medals, Winner of the Winners and the Team Trophy.